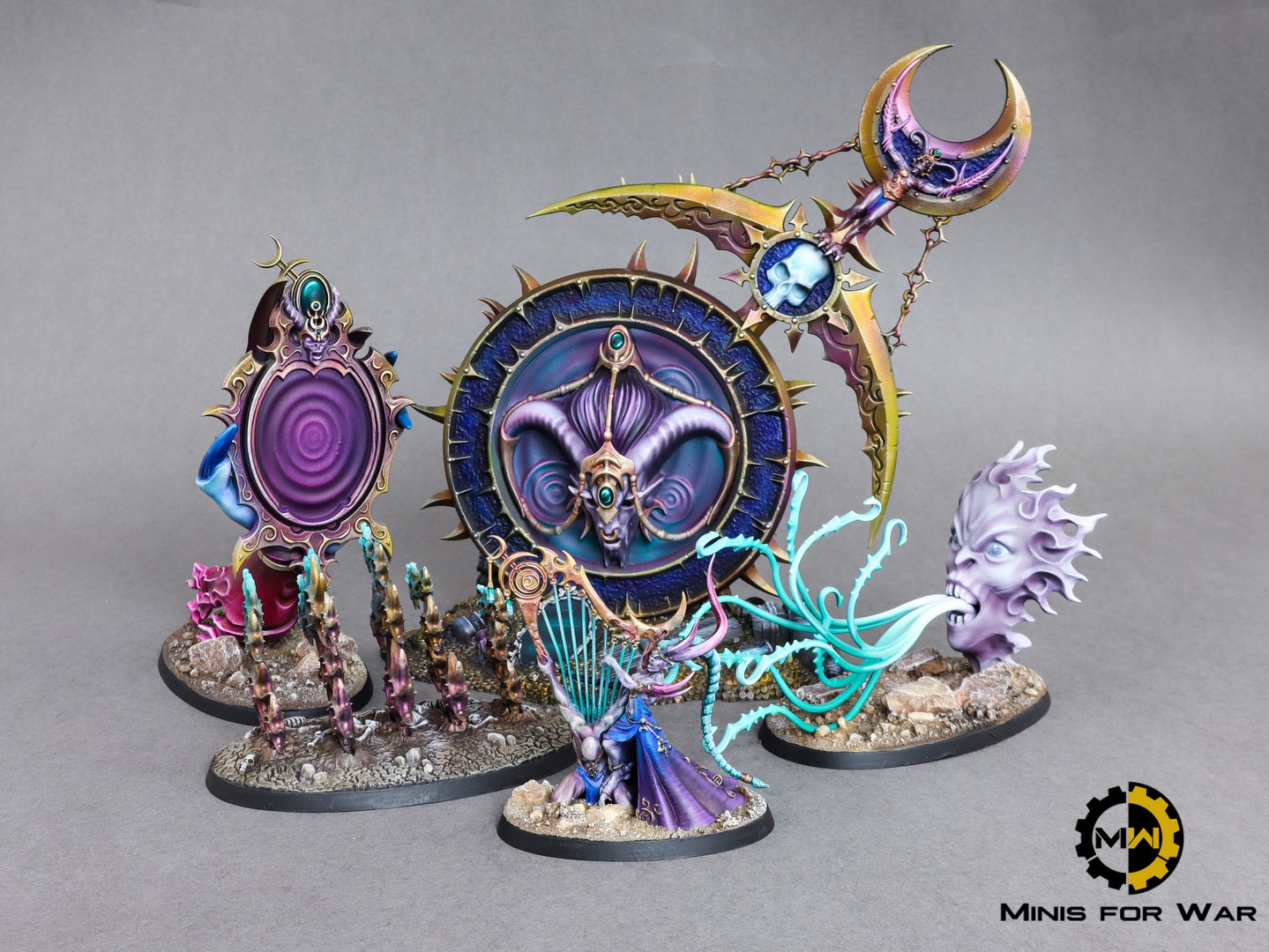 "Through the souls of your brothers and sisters I take My place amongst the Three; through their pleasure I ascend my throne. Pleasure, for Pleasure's sake!"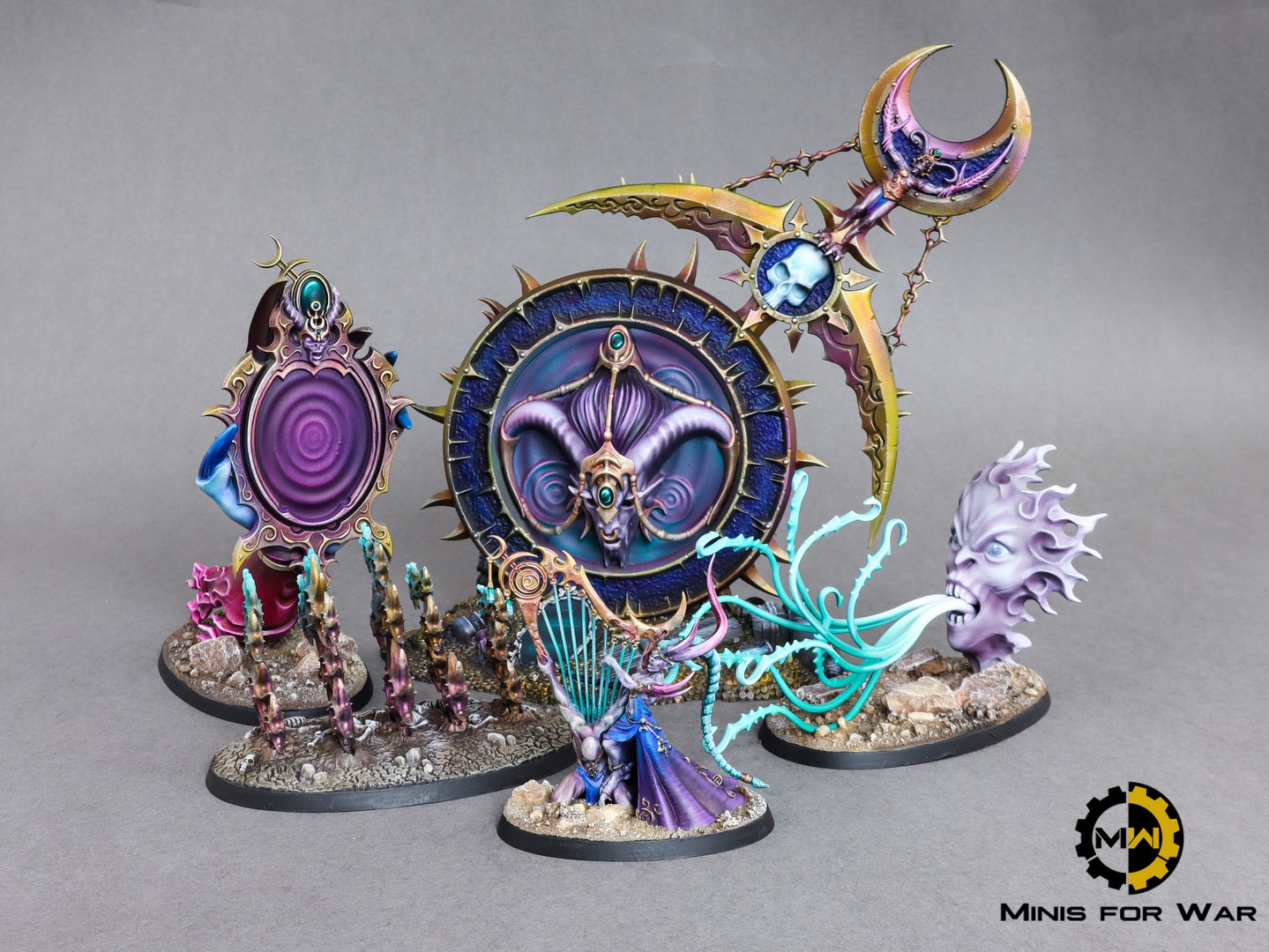 Hello there!
We want to show you the Slaanesh Endless Spells and Infernal Enrapturess.
Slaanesh is one of Chaos Gods also known as the "Lord of Excess" and "Prince of Pleasure". His domain is also passion, pain, hedonism and decadence. Main hallmarks of his prayers are lust, pride and self-indulgence. He is the youngest of the four Gods of Chaos, born from humanity's race to perfection, envenoming their desires and living on them.
If you want to see some of his minions, check out our post with a Hedonites of Slaanesh Army
We hope you like it and see you in the next post!