Hello there!
Here we go with some miniatures from Marvel Crisis Protocol. All what I write here is based on comics.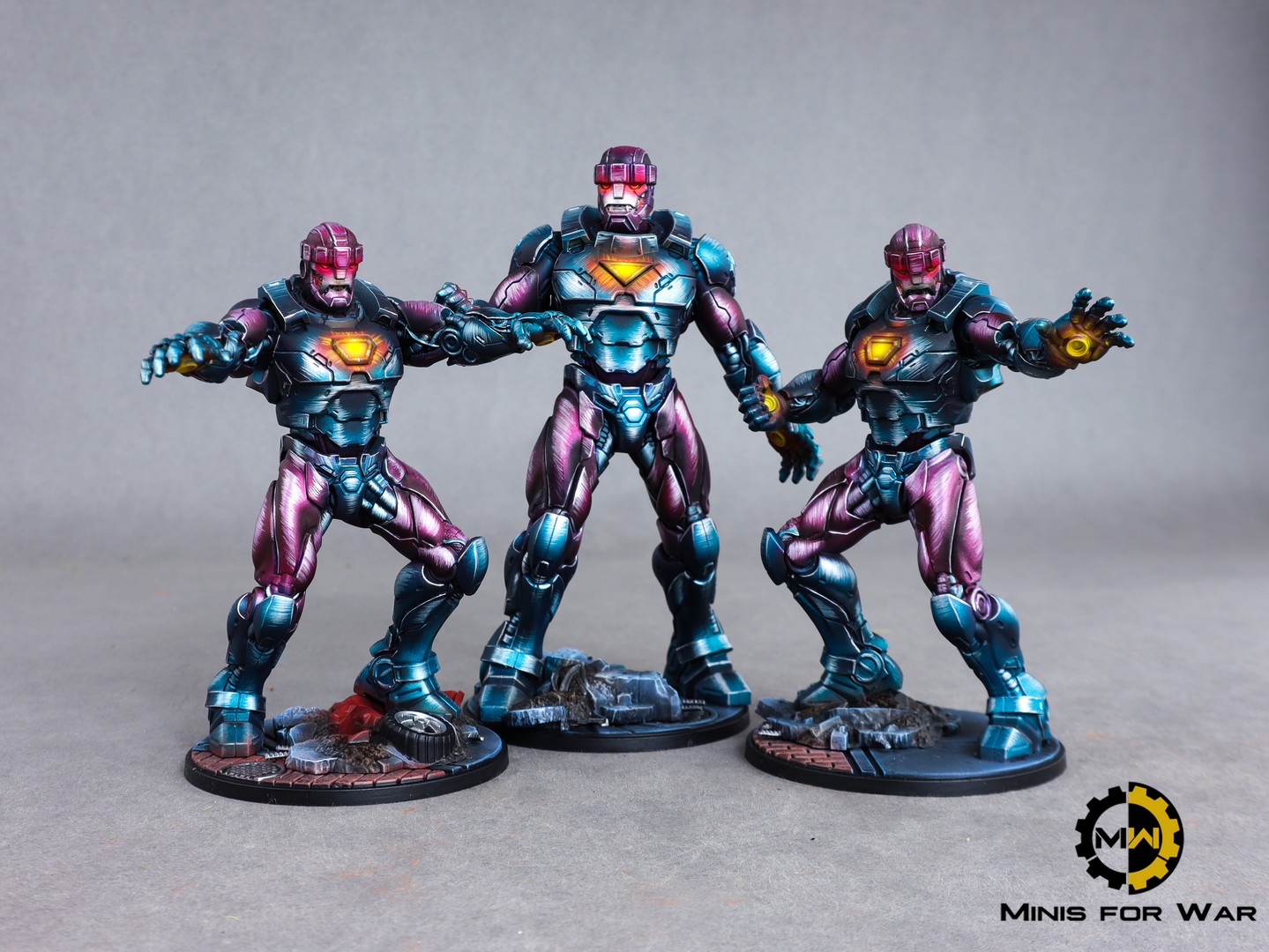 "TARGETS IDENTIFIED. MUTANTS. SURRENDER OR DIE."
On the first hand we have Sentinels. This powerful robots was firstly developed in San Francisco back in 1906 as a prototype. Many years dr. Bolivar Trask enhances them to what we know as modern Sentinels. His intention was to use them to save humanity from, as he thinks, mutants domination. Their artificial intelligence was strong enough to run countless permutations and state that the only way to protect humanity is to rule over them. Models presented in MCP are MK IV Sentinels, produced by Shaw Industries after the Second Brotherhood of Evil Mutants tried to assassinate senator Robert Kelly.
"Allow me to introduce myself, Herr Kapitän. My name is der Rote Schädel…"
Here we go with some Hydra troopers as well as Former leader of Hydra himself – Red Skull (check our post where we featured Arnim Zola and Baron von Strucker, two important members of this organization). Hydra was an organization, mainly functioning during World War II but its legacy dates back to the prehuman time, when a cabal of evil alien reptiles arrived on Earth to start the legacy of evil. 
Johann Schmidt was a nearly immortal German soldier, leader, tactician and assassin and a puppet of fuhrer itself. He had a great thirst for power and searched for cosmic cubes that will in his opinion give him unbelievable possibilities.
As an addition to today's post we also have some terrains for you! Enjoy and check our other MCP terrains here!