"We Have Hope. Rebellions Are Built On Hope!"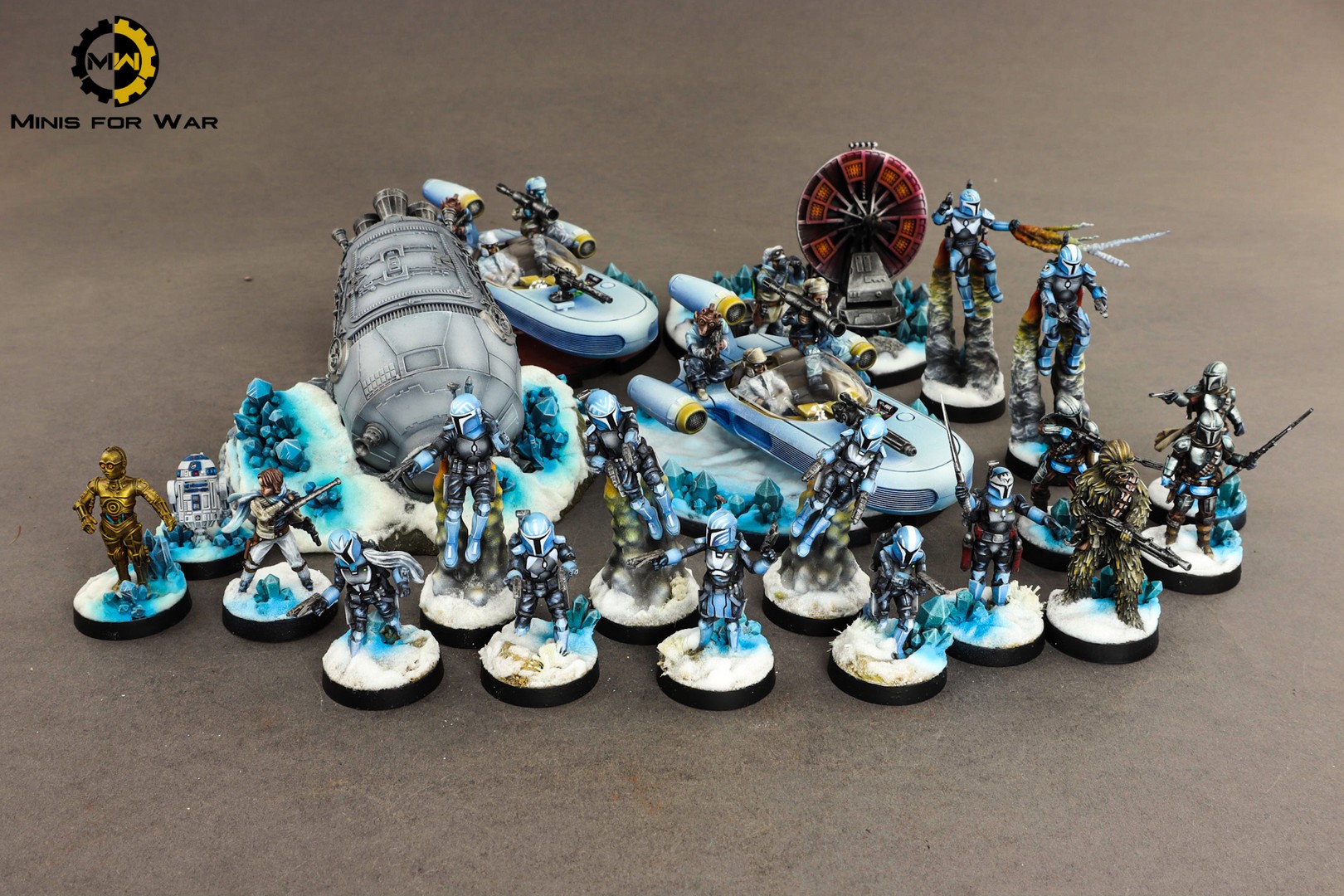 Hello there!
We want to show you some Rebel Alliance miniatures from Star Wars: Legion. Their paint scheme was inspired by the Battle of Hoth (3ABY).
This battle is one of the most famous across all movies. It is treated as a major victory for the Galactic Empire due to the destruction of Echo Base, a secret rebellion outpost.
Here you can find models such as Jyn Erso, Chewbacca, R2-D2, C3P0, X-34 Landspeeder, Mandalorian Resistance, 3D Printed Din Djarin and 1.4-FD Laser Cannon.
If you want a commission, feel free to contact us!